O atirador Felipe "brTT" Gonçalves não faz mais parte da Pain Gaming. A organização paulistana informou a saída do jogador através das redes sociais, nesta sexta-feira. Apesar da imensa popularidade, de dois títulos do Campeonato Brasileiro de League of Legends (CBLoL) e de representar o Brasil no Mundial de LoL no ano passado, o jogador entrou em fase complicada e acabou amargando a metade da temporada 2016 na reserva. Depois do anúncio, brTT também usou as redes sociais para falar sobre sua despedida.
– Aos fãs da Pain, esse é o momento da nossa despedida. Depois de todos os anos da minha carreira, de todos os altos e baixos, depois de toda minha glória, eu finalmente fui jogado no fundo do poço moral, e não tinha nada que eu podia fazer a respeito. Eu realmente acreditava que ia me aposentar na paiN e sei que vocês também esperavam de todo o coração por isso – disse.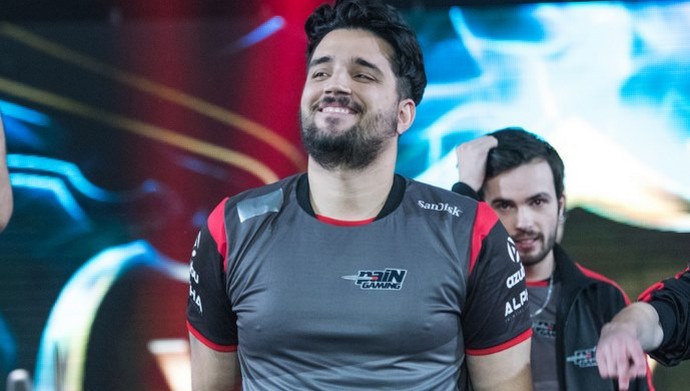 Conhecido como brTT, Felipe Gonçalves foi campeão brasileiro de League of Legends (Foto: Divulgação/ Riot Games)
Apesar de abalado com a saída da Pain, o atirador não deve ficar muito tempo sem time para defender. Pessoas ligadas a ele confirmam que há sondagem de pelo menos duas equipes brasileiras. O jogador, que é agente livre, descartou a aposentadoria e lembrou que está disponível para negociar com outros times de League of Legends.
– À todas as organizações, finalmente anuncio que as negociações estão abertas. Alguns vão continuar torcendo pra Pain, outros vão me acompanhar independente do time que eu vá e outros vão passar a me odiar – disse.
Ex-jogador de Counter Strike 1.6 e Dota, brTT chegou à Pain Gaming em 2012 e já no ano seguinte conquistou o título brasileiro, com vitória sobre a CNB. Em 2014, ele se transferiu para a Keyd Stars, retornando à Pain em 2015. Só que a volta não foi o que a se esperava esperava. Depois do péssimo sexto lugar na primeira metade do CBLoL, eles precisaram jogar a Série Promoção para lutar por uma vaga na elite do título e brTT acabou saindo da equipe principal. Abalado com a situação, o jogador usou palavras duras para descrever o seu momento.
– Foi a realidade mais dura que tive que enfrentar, viver meses que significavam tanto pros meus colegas e que pra mim não significavam mais nada. Um mês após o outro só tendo que aceitar em silêncio o desrespeito e começando a me sentir tão insignificante quanto todos esses meses – desabafou na internet.